Are your finances inflation-proof?
Written by
Tuesday 18th January 2022

Inflation can impact our finances in several ways – from the cost of our weekly shop to the value of long-term savings. It's important to understand how it works, the effects it could have on your budget and what you can do to stay one step ahead.
Here at Novuna Personal Finance, we've put together a helpful guide to beating inflation and keeping on top of your finances.
---
What is inflation?
Simply put, inflation is how the price increase of goods and services is measured over time.
Not only does it affect the cost of living (transport, energy, and food) but it also impacts interest rates on savings accounts, the performance of companies and share prices.
A way to measure the rise of inflation is the purchasing or buying power of your money, so by comparing how much you can buy today vs a few years ago – you'll notice that your money isn't stretching as far.
---
What is the current inflation rate in the UK?
The current UK inflation rates has soared to a record 10-year high of 4.2%, causing an even greater squeeze on the cost of living for many people. The cost of electricity has increased 18.8% year on year, gas prices are up by 28% and petrol is at a 9-year high.
---
Sort out your savings
Current interest rates are no longer keeping up with the growing cost of living, but it's still important make sure you're getting a decent return on your investments.
If you have an emergency fund, keeping it in a competitive easy access account with the highest rate of interest you can find is a must. Not only will this allow you access to it at short notice without breaking any conditions, you're also likely to gain a few extra £££'s if you leave it untouched.
Any extra income that you won't be using for six months or longer is worth putting in a fixed-rate account. Fixed-rate ISAs tend to offer a better interest rate than most easy access accounts so the longer the term, the higher the rate.
---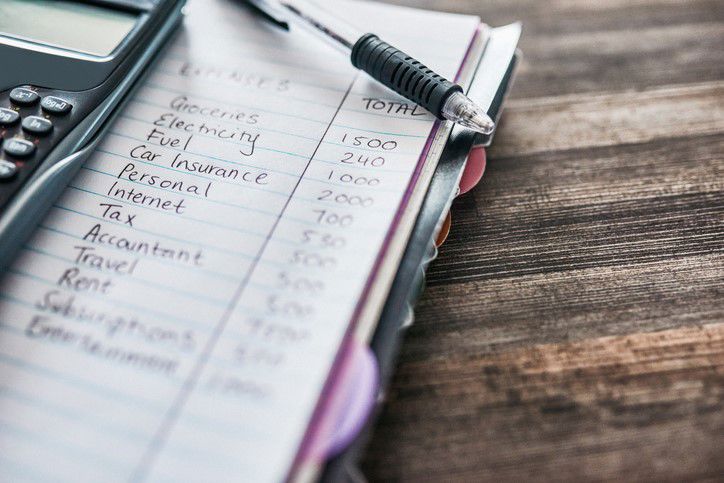 Cut down on unnecessary spending
If you're on a tight budget, price increases are likely to put further pressure on your spending. Doing your homework can help you negotiate better deals from your suppliers, rather than having to reduce or cancel services.
Start by comparing your phone contracts, TV & broadband services, and insurance policies to see what the best deals are, then give your suppliers a call to see what they can offer. You'll be surprised how often you'll receive a discounted rate just by asking.
It's also worth taking stock of your bank and credit card transactions to see where your budget is actually going. Often, you'll come across a trial membership you forgot to cancel and are paying full price for 6 month later.
---
Shop smarter
If your weekly shopping bill is getting out of hand, making a few easy swaps will see you getting more bang for your buck. Switching out brand names for supermarket own labels is a great starting point, and most of the time you won't even notice the difference.
The same applies to buying products such as frozen veg or dried pasta instead of fresh. Not only is it cheaper but will last longer without sacrificing any of the taste!
You can also score even more bargains if you change your shopping trip to later in the day. Many supermarkets will start reducing produce which is close to their best before date but still perfectly useable. Items like meat, veg and bread can all be put in the freezer, so you don't have to worry about using it all in one go!
---
Ask for a pay rise
According to research published by Willis Towers Watson, employers in the UK are planning to give their staff an average annual pay rise of 2.9% in 2022, which is lower than the current inflation rate.
If you feel that you're being underpaid and deserve more, start checking your current salary against the nation average for your industry and of other similar roles in your area. Also, if your employer is currently recruiting, take a look at the salary on offer and open a conversation about a pay rise with them.
---
Stop putting off big purchases
With the price of cars, home improvements, holidays, and tech on the rise, is a clear indication that possible shortages may lead to even larger price increases.
If there are any big purchases you've been waiting to make, it might be worth doing it sooner rather than later before the price goes up again. If you need a hand with any large investments, our low-cost personal loans are here to help.
You can borrow between £1,000 and £35,000 with competitive rates from as low as 3.1% APR Representative which can be spread over 2 to 5 years, making it even easier to manage your repayments.
More articles we think you'll enjoy
{{article_summary}}