Written by
Monday 24th January 2022

Stress and anxiety can affect us all – especially now with the festive season fast approaching. Not only can the simplest of stressors have an impact on your mental health but they can affect your physical and emotional state too.
We've put together some of our favourite expert hints and tips to help you look after your wellbeing this Christmas.
---
1. Avoid unhelpful social comparisons
Comparing ourselves with other people can have a big effect on how we feel. Sometimes this can be a good thing, motivating us to do better when we're inspired to achieve the same as those we admire.
However, if we don't think we measure up to those we see online, it can have a negative impact on our self-esteem. Social media and consumer advertising can make this worse, leading to a treadmill of 'keeping up with the Joneses', especially at Christmas.
Limiting exposure to social media and television adverts over the Christmas period can help to reduce this. This is particularly key at the moment, as we have come to depend more on the online world for connection and entertainment.
Source: Priory Group
---
2. Mind Your Vices
If you're tempted to turn to vices like smoking and drinking, keep in mind that these habits can make you feel worse in the long run. And if you do choose to have a few drinks at parties, set reasonable limits beforehand.
There's strength in numbers, so reach out to reliable companions you can lean on when times get tough. "Talk with trusted friends about your stress to share and know you're not alone," says Dr. Gail Saltz, a psychiatrist, psychoanalyst, and commentator. "Ask a friend to be a buddy that helps neither of you revert to unhealthy habits."
And if you arm yourself with the tools for a healthy holiday, you'll feel more confident going into stressful situations.
"The more people feel like they are in control by using other methods and can be prepared, they less they will feel the need to escape," says Dr. Karen Sherman, a psychologist and relationship expert.
Source: Health Line
---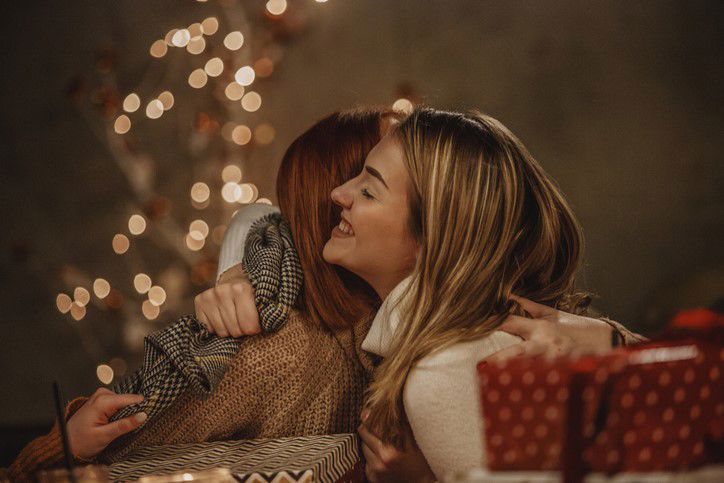 ---
3. Get plenty of sleep
A lack of sleep is one of the main contributors to feeling low. A poor night's sleep can leave us feeling irritable, anxious, and lethargic, so ensuring you get plenty of kip during the festive season is vital for keeping on top of your mental wellbeing.
There are a number of things we can do to help with a good night's sleep such as switching off electricals in the evening, staying active throughout the day and getting in the right micronutrients – with Magnesium being one of the key players in helping you relax and getting a better night's sleep
Source: The Protein Works
---
4. Budget and plan
Out of control present buying creates a huge stressor and whilst it can be hard to control your spending, deciding on a budget, being realistic about what you can afford and sticking to this is important.
Buying gifts throughout the year can help spread the cost, whilst others might make many of their gifts themselves. Wherever your skills lie, there will always be a way of giving to others without spending money you might not have.
If you're one of our customers and find yourself in financial difficulties, we have a number of different options available to you.
Source: BCU
---
5. Practice mindfulness
Approach the holiday season mindfully. Mindfulness is the quality of being present, aware, and fully engaged with whatever we are doing in the moment. It can be particularly helpful in reducing stress and anxiety, and the power it has over us because when we're being mindful, we are free from distractions or judgment and aware of our thoughts and feelings without getting caught up in them. Simply put, even if we're experiencing a stressful situation, we are less affected by it.
One of the best ways to practice mindfulness during the holidays is to concentrate on experiencing the festive atmosphere and traditions through your five senses. Fully immersing yourself in this way allows you to step back from unpleasant thoughts and emotions that arise from holiday stress.
These small, pleasant, sensory moments can help you tune in to your body, ground yourself in the present moment, and cultivate a sense of calm amidst the chaos.
---
Support for mental health at Christmas
If you're worried about your mental health, there are plenty of helplines and resources available to provide you with support:
Samaritans
To talk about anything that is upsetting you, you can contact Samaritans 24 hours a day, 365 days a year.
You can call 116 123 (free from any phone), email jo@samaritans.org or visit some branches in person.
You can also call the Samaritans Welsh Language Line on 0808 164 0123 (7pm–11pm every day).
National Suicide Prevention Helpline UK
A supportive listening service to anyone with thoughts of suicide. You can call the National Suicide Prevention Helpline UK on 0800 689 5652 (open 24/7).
Switchboard
If you identify as gay, lesbian, bisexual or transgender, you can call Switchboard on 0300 330 0630 (10am–10pm every day), email chris@switchboard.lgbt or use their webchat service. Phone operators all identify as LGBT+.
More articles we'll think you'll enjoy
{{article_summary}}