Clever ways to maximise space in every room of your home
Written by
Wednesday 27th April 2022

Regardless how big or small your property is, every home requires more space at some point. Optimising your space not only makes your home feel more spacious and inviting, but it also eliminates the need to spend money to relocate to a large property.
If you've been trying to figure out how to fit more into your small bathroom cupboards or how your bedroom and living room could potentially share a desk to create a home office, here are some helpful tips to make the most of your current space.
---
Organise your hallway
This the first area of your home that everyone sees but can easily be overlooked.
Not only does it welcome family and friends but it's also where we keep shoes, coats and bags meaning it should be functional and have enough space to move about quickly and efficiently without being late.
Make the most of available space by adding a bench or small sitting area where you can put or take off your shoes and hang up coats and anything else you need before leaving the house.
Don't have enough room for a bench? Swap this out for wall-mounted hooks, open storage for knick-knacks, and a big mirror to reflect the light.
---
Make your kitchen functional
Since the kitchen is the busiest room in your house, it should be functional, welcoming, and enjoyable to cook in.
Use vertical storage shelving in your pantry to maximise space, and drawer organisers for dry items and food storage containers.
To clear up room beneath your counters, get rid of outdated and half-eaten food items, and install overhead pot and pan storage to free up cupboard space.
---
Tidy up your bathroom
The room you see first thing in the morning and last thing at night usually has the worst storage.
Add open shelving and baskets beneath the sink and behind the door to increase space in your bathroom.
Even a shoe organiser could be a cheap and cheerful way of keeping makeup, combs and brushes, jewellery, and anything else in check.
---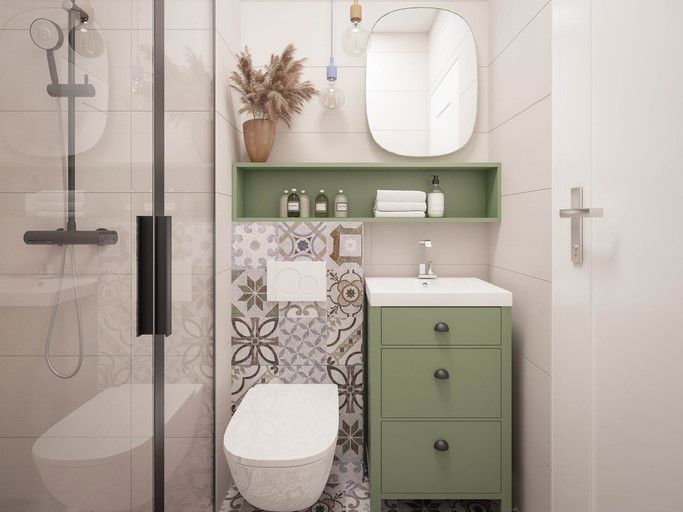 ---
Children's bedrooms
Whether you have small children or a teenagers, their rooms should represent their ambitions while still being functional for learning, playing, and daydreaming!
Make separate areas for playing, sleeping, and quiet time or studying. To keep desks and surrounding areas clutter-free, hang artwork and projects on notice boards, art wire, or other organisation accessories.
---
Make the most of your bedroom
Every bedroom in your home should be a retreat from the outside world, a place where you can recharge in the evening and wake up refreshed in the morning.
Increase the amount of space in your bedroom by making effective use of your wardrobes. Store out-of-season clothing in under-bed storage bins and purchase organisers that separate different types of clothing, accessories, shoes, and other items.
Every wardrobe and chest of drawers can benefit from better organisation.
---
Productivity in your home office
Many families use their home office for working, homework, paying bills and other activities so it's important to make the most of this space by providing ample storage for everything.
Visit office supply shop and look for matching office supplies, desk organisers, and file drawer accessories in your favourite colours and designs for kids, teenagers, and adults.
You'll appreciate how much more space your home office has when it also looks amazing.
---
Small spaces don't have to be a challenge
Storage in studio apartments, flats, and compact homes doesn't have to be a nightmare. Living in a smaller home can remove the stress of having too many possessions and ensures that you only keep what you need.
Hang bicycles from the ceiling, build bookshelves over doors, and install built-in shelving in bedrooms, baths, and kitchens to increase space.
---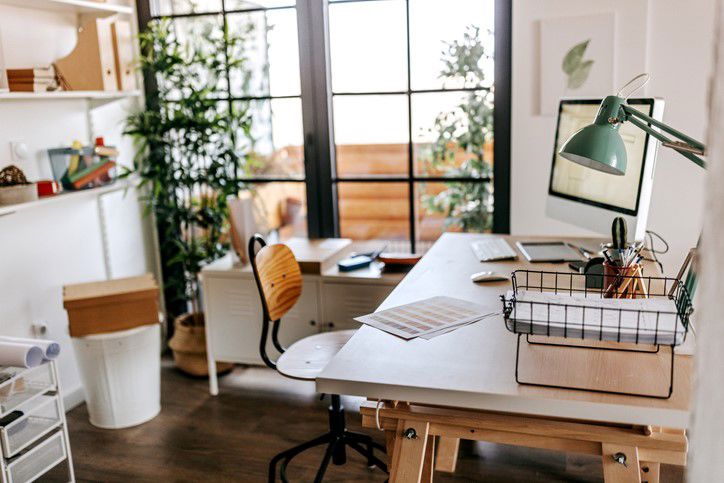 ---
Don't hide things in the garage
Think again if you think the garage is only for keeping things you don't want to see anymore
You can make the most of your garage space by getting rid of unused furniture, damaged appliances, and other clutter.
Install overhead ceiling racks for suitcases, sports equipment, seasonal decorations, and your lawn mower so you can utilise the space you have and finally get your car in the garage.
---
Don't neglect your garden
The outside of your home is just as important as the inside so keeping on top of your landscaping and retaining kerb appeal will prevent this space from feeling overcrowded and unkempt.
Maintain a tidy and weed-free lawn, flowerbeds, and an inviting entryway with a brightly painted front door.
---
Want to make more space in your home?
If you've been inspired to make more room in your home, our low-cost home improvement loan can help.
Our flexible financing options allow you to pay in monthly instalments over the course of up to five years, giving you more financial freedom and time to repay.
Borrow between £1,000 and £35,000 with competitive rates from as low as 3.1% APR.