Turn your conservatory into a more useable space
Written by
Tuesday 7th December 2021

The addition of a conservatory is a great way to create extra space, especially for those of us working from home or with growing families.
Whether you turn it into a new dining room, second living room, home office or play area, many homeowners find it challenging to convert their new conservatory into a functional space which can be enjoyed all year round.
Here at Novuna Personal Finance. We've put together this helpful guide to provide you with inspiration, practical tips, and expert guidance to transforming your conservatory into a more useable space.
---
Upgrade your roof
Replacing an old glass or polycarbonate roof with a solid tile alternative will not only help retain all warmth in the winter, while maintaining a cooler temperature during the summer but will make your conservatory look more like part of your home rather than a bolt-on extension.
When it comes to replacing the roof on an older conservatory, keep in mind not all existing structures can hold this new heavier roof so be sure to choose a roofing supplier that offers full insurance against any problems that may occur.
If you're working with a smaller budget, there are cheaper alternatives to upgrading your roof without having to replace it. If you have a glass roof, you can add a layer of window film. The metallised coating prevents heat build-up by reflecting UV rays away. Another option is to install a second polycarbonate roof below the original to create an insulating air gap.
It's also worth fitting blinds to reflect the sun while adding insulation in cold weather.
---
Get new glass
If the temperature in your conservatory suddenly drops and you notice damp spots appearing when it gets cold, old windows could be due an upgrade.
Consider fitting new double glazing with a high-performance coating on the glass to increase energy efficiency, control extreme temperature fluctuations and reflects the sun to prevent harmful UV rays coming in.
If you're getting your roof and windows done, it's also worth considering replacing old and outdated doors with modern bi-fold or sliding doors.
---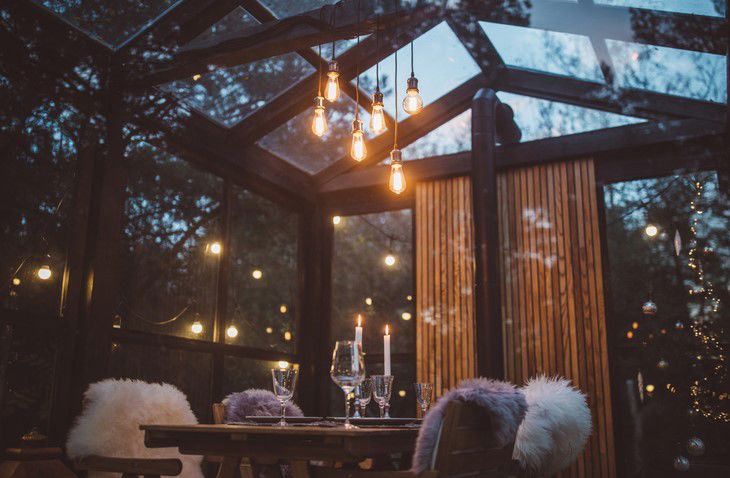 ---
Insulation
If your conservatory isn't adequately insulated, then it's likely to be too cold to use during the winter months which is a shame if you need that extra space.
As conservatories tend to be mainly constructed from glass, trying to insulate them can be tricky but still doable.
If you don't want to replace your roof, you can instead add layers insulation under the glass and then opt for plaster or plastic finish to make it look more like an internal ceiling. Choosing to go with plaster will allow you to fit lights for a more functional living space.
---
Heating
Once you've successfully insulated your conservatory, start thinking about what type of heating system you want, for example new radiators or under floor heating.
By making sure your conservatory is properly heated, you'll not only use the space more but also improve air circulation and prevent condensation.
If you're planning on replacing the floor, this is the ideal time to install underfloor heating but if you'd rather opt for an easier (and more budget friendly) solution, wall mounted, and freestanding heaters are a good choice.
---
Low-cost conservatory loans
If you've been inspired to make the most of your current conservatory or take on the task of having a new one built, our low-cost conservatory loans can help turn your plans into a reality. You can borrow between £1,000 and £35,000 with competitive rates from as low as 3.1% APR Representative.
More articles we think you'll enjoy
{{article_summary}}