What you need to know when buying a new boiler

Buying a new boiler can be a big and expensive decision which leaves many of us with questions such as "what size boiler do I need?" and "how much will a new boiler cost?"

So, to help you make the right decision, our industry experts have weighed in to explain the different types of boilers, how they meet a range of different hot water and heating demands, as well the price you can expect to pay.
---
What type of boiler do you need?
The type of boiler required is usually determined by the households' hot water and heating needs. However other important factors, such as the age of the current heating system and the water pressure supplied from the mains, need to be taken into consideration.
---
Combi boilers
Combi boilers are the most common type of residential boiler in the UK, providing homes with both hot water and heating from a single, wall-mounted unit. They provide hot water on-demand, are incredibly energy efficient and their compact size makes them a great choice for smaller homes.
However, they can struggle with high hot water demands, so they may not be the best option for larger properties with many rooms and multiple bathrooms. A regular or system boiler could be more appropriate.
---
Regular boilers
Regular boiler systems heat water for storage in a cylinder. They comprise of a header tank that feeds the boiler with water, which in turn provides hot water to the central heating and a storage cylinder for on-demand use.
This system also requires a hot water cylinder, a feed and expansion tank (usually located in the loft) and transports cold water down to the boiler rather than from the mains.
As they're larger heating systems with extensive pipework, they're only recommended for properties where this boiler type is already installed, which are usually properties built in 1960s and 70s.
---
System boilers
System boilers are essentially an upgraded version of the regular boiler as they both consist of a boiler and hot water storage cylinder. They also have an internal pump and don't require a header tank in the loft, meaning you won't have to give up as much space.
They're a great choice for properties with two or more bathrooms and/or those that have a high demand for hot water. Although they do provide on-demand hot water, you'll still need to allow time for the cylinder to fill back up, meaning that bath or shower might sometimes have to wait.
---
What size boiler should I get?
Choosing the correct size boiler is essential since an incorrectly sized boiler may be wasting energy, causing an overinflated heating bill and an overheated home.
Boilers are sized in terms of power output measured in kilowatts and the standard equation used to determine a property's required size is: 1.5kW per every radiator in the property + 3kW for the water cylinder.
For example, if a property has 10 radiators, it will need a boiler with 15kW of power and in the case of a boiler with a tank, this will increase to 18kW, as an additional 3kW of power would be required to power the tank.
---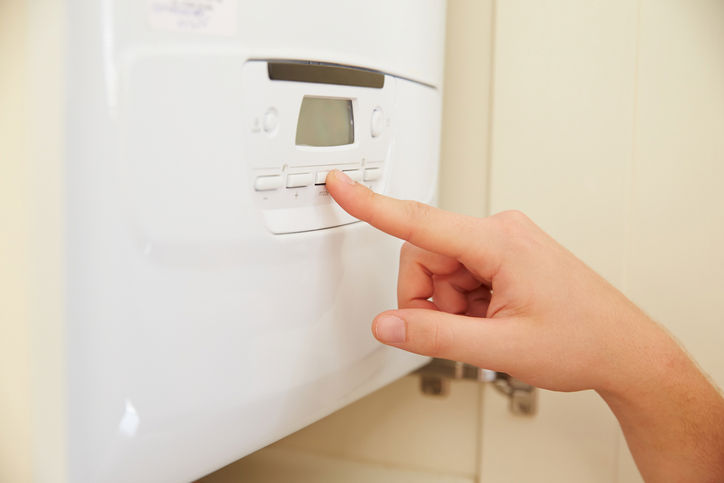 How much will a new boiler cost?
The cost of a brand-new boiler and installation is dependent on several factors including the type of boiler, the manufacturer, installation costs and the warranty type.
A straightforward combi boiler replacement, for a mid-range model including a 'Gas Safe' installation and a 10-year warranty typically costs between £1,500 - £2,000.
It's always worth shopping around and comparing quotes to make sure you're getting exactly what you need at a price point which suits your budget.
---
Customer support and aftercare
Along with a decent warranty, having a high level of customer service and support available after the boiler has been installed is equally important. This will ensure any issues that arise with the boiler are resolved quick and efficiently.
Be sure to check out company's reviews through third party platforms such as Trustpilot or Feefo, as they're often reliable and trustworthy sources to see what past customers have said about their experiences.
---
How can I finance my new boiler?
There's no denying that boilers are an expensive necessity homes can't do without, but thankfully there are multiple payment options available.
Some UK households can take advantage of the Energy Companies Obligations Scheme, which is a Government energy efficiency scheme to help reduce carbon emissions and tackle fuel poverty by subsidising new boilers in low-income households.
Our low-cost Home Improvement Loans can help you spread the cost of the boiler installation over a period up to five years. You can borrow between £1,000 and £35,000 with competitive rates from as low as 3.1% APR Representative.
More articles we think you'll love
{{article_summary}}