Latest scams to look out for
Written by
Thursday 28th April 2022

Scammers are becoming increasingly sophisticated and are coming up with even more ingenious way to get their hands on your hard-earned cash.
In the UK alone, nearly £2.5 billion was stolen due to cybercrime last year. This highlights just how important it is to be vigilant when spending time online.
In 2021, criminals managed to get their hands on:
£146M through Cryptocurrency scams
£1.6M in charity fraud
£50K through WhatsApp scams
Here at Novuna Personal Finance, we've put together this guide on the latest scams and help you protect what is yours.
---
Cryptocurrency scams
The total of lost funds to cryptocurrency fraud has increased by 30% last year, with a staggering £146,222,332 stolen by criminals.
In 2021, Action Fraud received 7,118 reports of cryptocurrency fraud with the average loss per victim at just over £20,000. Nearly half of all victims were in the 18-45 age range.
Criminals often use celebrity endorsements to make fake investment opportunities seem legitimate. Between April 2020 and March 2021, Action Fraud received 558 reports of investment scams including cryptocurrency fraud.
What is cryptocurrency fraud?
Digital currencies, also known as cryptocurrency, are designed to be exchanged and traded just like traditional currencies. Cryptocurrencies have been known to have a very high volatility in their values which can go up or down quickly. As more people invest in cryptocurrencies, criminals have seen this opportunity as an easy way to commit fraud.
Criminals use social media to advertise cryptocurrency schemes with high returns. The ads often offer easy money quickly to get your personal information or money.
How to protect yourself:
Be wary of adverts that promise high returns from investments in crypto assets and stay suspicious if they are contacted with offers outside the blue.


You should never be pressured into making an investment. Take your time and do your research before committing to anything.


Get advice from people you trust before making a big decision, even if they are the same ones with the investment opportunity.


Invest in a Financial Advisor accredited by the Financial Conduct Authority. It may seem unnecessary, but this will help you avoid being scammed.


Do not rely on the contact information a firm gives you (such as telephone number and email) for information about their FCA Register certification, always go to the "FCA Register". Be aware that there might be subtle differences between the company's contact information and the details of their FCA Register registration.


Fraudsters will go to great lengths to convince you they are not a scam. Just because some fraudsters have a nice website or reviews from 'high net worth' investors, it doesn't mean it is genuine.
Remember, if something sounds too good to be true, it probably is.
Temporary Detective Chief Inspector Craig Mullish, from the City of London Police, said:
"Reports of cryptocurrency fraud have increased significantly over the past few years, which is unsurprising given everyone is spending more time online. Being online more means criminals have a greater opportunity to approach unsuspecting victims with fraudulent investment opportunities."
"We would encourage anyone thinking about making an investment to do their research first and to stop and think before making an investment as it could protect you and your money."
---
Charity fraud
Action Fraud revealed that £1.6 million worth of public money was lost to fake online charities last year. This data shows that there was a 16% increase in fraudulent requests for donations from non-existent charities and the fraudulent collection of funds from genuine charities.
The Fundraising Regulator for charitable fundraising in the UK wants to remind people to remain vigilant and stay safe due to the risks involved with online transactions.
With donations for charities on the rise, it's important to make sure that we're giving money to the real charity and make sure all donations go toward helping the intended cause.
To find out whether a charity is genuine and legitimate, check whether their name and number are on the Charity Commission website.


You can use the Fundraising Regulator Directory to find out whether a charity is registered with them, as well as make sure they have committed to excellent fundraising practices.


You can trust this charity has raised enough for what it provides by seeing the Fundraising Badge on marketing collateral.


It can be helpful to ask questions about the cause if you're unsure - to get more information. Legitimate charities will be happy to respond.
Pauline Smith, Director of Action Fraud, said:
"Charities work tirelessly all year round to help those in greatest need. Sadly, criminals will try to abuse the generosity and goodwill of others, and this can have a huge financial impact on charities and the causes they support."
"We would encourage people not to be put off donating to charities, but to follow a few simple steps to ensure your donations don't end up in the wrong hands."
"Make sure you do your research before donating to ensure you're giving your money to a legitimate charity."
---
WhatsApp scams
New data from Action Fraud reveals where the text app WhatsApp is now being used by criminals, pretending to be someone you know.
This scam has been reported to Action Fraud 25 times between August and October 2021 costing for users £48,356 in lost funds.
Criminals are impersonating family members and contacting victims with a fake story of being on a new phone number to ask for money. They might claim to need the money for a bill or say that they lost their phone.
The criminal will supply their bank details for payment, with some coming back with more demands for money. They are successful as they're exploiting the emotional vulnerability of their victims.
Temporary Detective Inspector Craig Mullish, from the City of London Police, said:
"If you're contacted out of the blue from a number you don't recognise but the person is claiming to be someone you know and are requesting financial assistance – stop and think as it could protect you and your money.
"These messages may appear genuine, but your money could end up in the pockets of a criminal, so it's okay to reject, refuse or ignore any requests. Only criminals will try to rush or panic you. Try and reach out to the person directly by another form of communication to confirm that their request for help is genuine as it could be a scam."
---
Tips for keeping your personal information safe
Don't give out sensitive information – don't feel obliged to provide or confirm your personal information


Be wary of requests to move money – banks will not ask you do this.


Don't click unfamiliar links or open emails – these are usually linked to phising scams


Don't bow to pressure – no legitimate organisation will pressure or threaten you to hand over your personal or financial information.
For more information on keeping your money safe, visit our Protecting yourself against financial crime page or Take Five to Stop Fraud.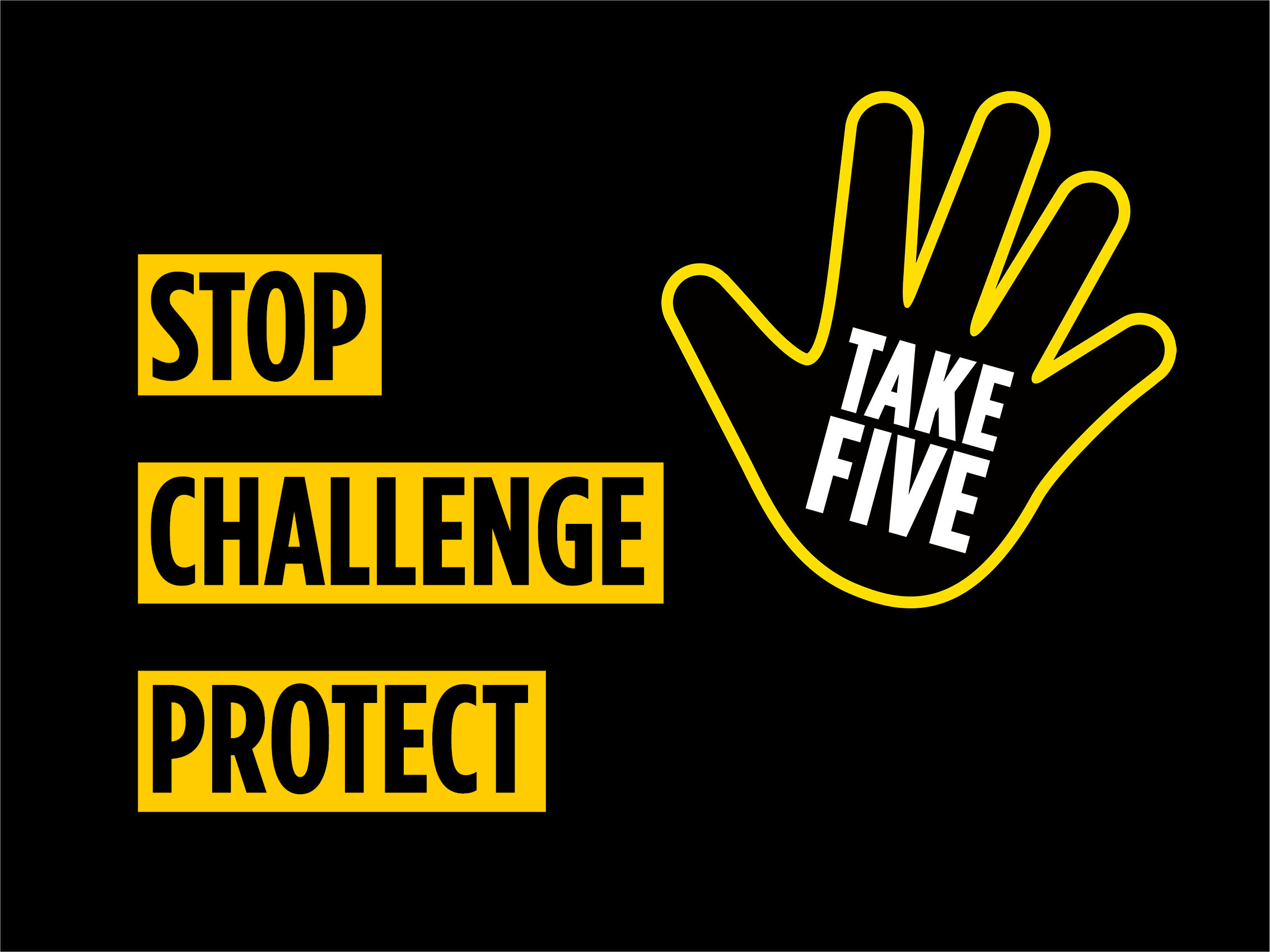 More articles we think you'll enjoy
{{article_summary}}