The best holiday destinations for 2022
Written by
Monday 21st March 2022
After a challenging two years, many of us are ready to pack our bags and jet off in search of more exotic climes. With lots of holiday destinations opening back up to and plenty of countries to visit, we've chosen our top must-see travel destinations for 2022.
---
Japan
Japan is a truly timeless holiday destination, where ancient traditions meet modern life. On the surface, Japan may appear remarkably modern, but travelling around offers new opportunities to connect with the traditional culture.
From spending the night in a ryokan (a traditional Japanese inn) and sleeping on futons and tatami mats, to exploring the highly volcanic archipelago with bubbling hot springs at every turn, there's something new to see and experience around every corner.
Travelling around Japan is also incredibly easy with its immaculate and efficient public transport system. The bullet train network runs from the southern tip of Kyūshū all the way to Hokkaidō, and with reasonably priced rail passes, you won't have to worry about being out of pocket.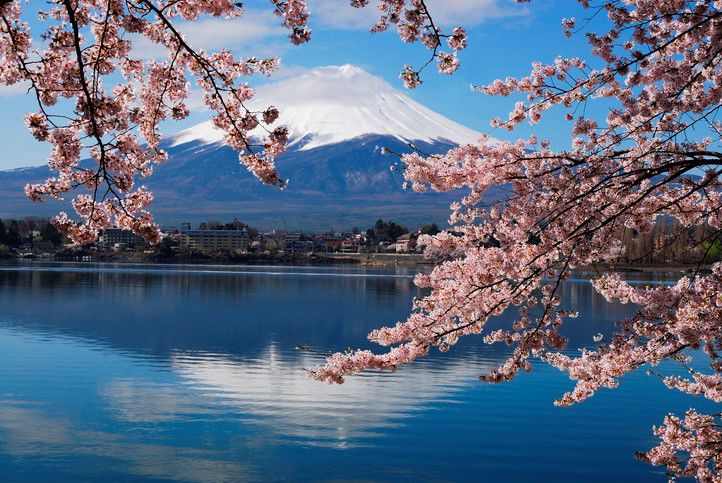 ---
The Cook Islands
If you're craving your own slice of paradise, the islands have a strong culture rooted in traditional Polynesian traditions intertwined with a modern café culture and organic (and artisan) cuisine.
Take in the breath-taking lagoon of Aitutaki which is bordered by tiny, deserted islands, or swim in the underground cave pools of Mitiaro and Ma'uke.
We also recommended finishing off your trip with a refreshing home brew in a traditional 'Atiuan tumunu (bush-beer drinking club).
---
Mauritius
Mauritius is known for its clear blue waters, bright white beaches, and high-end hotels, but it has so much more to offer than just the beach.
If you enjoy nothing more than immersing yourself in nature, the surrounding mountains and forests are well worth exploring. Day trips to see the botanical gardens and colonial plantation mansions should also be on your list if you enjoy nothing more than a relaxing stroll outdoors.
Away from the beach resorts, the real Mauritius is a fiery mix of cultures and sleepy fishing villages with plenty of gastronomic delights never far away.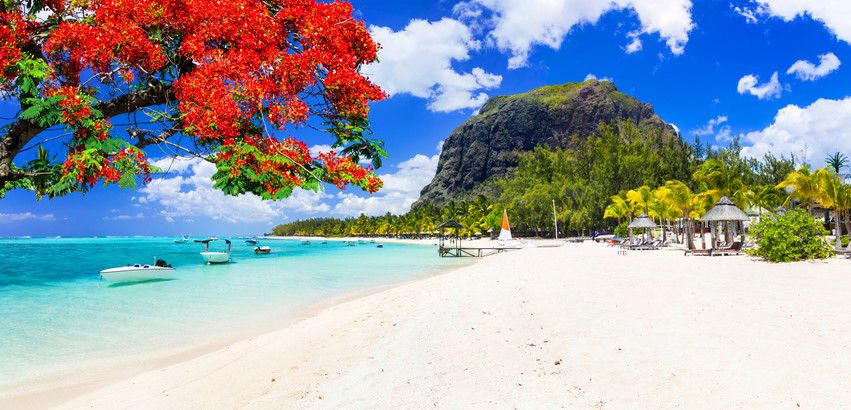 ---
Lithuania
Named as one of the 'European Capital of Culture 2022', Lithuania is a vibrant and quirky country, which has undergone a rapid transformation since becoming independent from the Soviet Union in 1990.
Its small size makes getting around easy and inexpensive with so much to discover. With its Baroque Old Town, Vilnius is the most architecturally beautiful of the Baltic capitals and boasts an energetic nightlife. In comparison, the second city of Kaunas, also has a vibrant centre with fascinating museums and excellent bars and restaurants.
If you're craving blue waters and excitement, head to one of the lakeside beaches, such as Lampdiai, where you can rent canoes, kayaks, and wakeboards, as well as play basketball, volleyball, and tennis.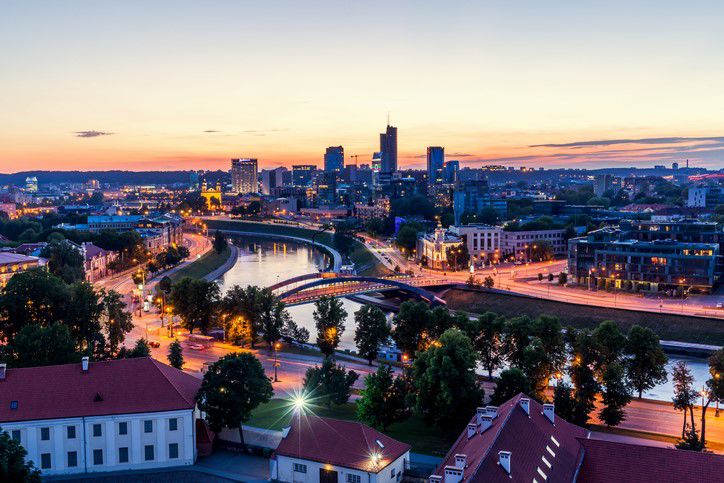 ---
Greece
While the Greek islands have always been a firm favourite with holidaymakers, this year the island of Halki takes the limelight for those wanting 'the 'real' Greek experience.
With fewer than 500 residents, Halki is as close to authentic Greece as you'll ever get. This small and picturesque island stands out for its traditional architecture, tranquil atmosphere, and quiet beaches.
The harbour area is the heart of the action where you'll find a variety of bars and restaurants to enjoy. Pondamos, Ftenagia, and Kania are the three main beaches and on the island, there's only one taxi and one minibus so you'll be able to enjoy leisurely walks to your next destination.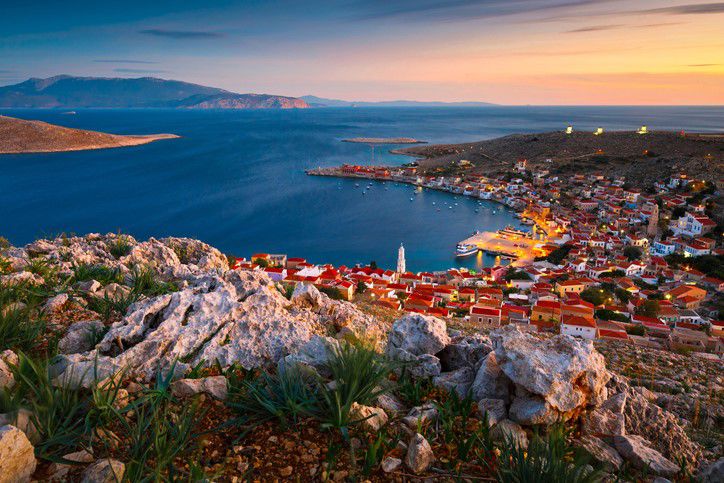 ---
Norway
Jammed packed with all manner of natural wonders, from the legendary fjords to the breath-taking mountain ranges and the northern lights, Norway is the place to visit this year.
During the summer months, the days are long, and nights are light meaning to you make the most of your time there. In the winter months you can enjoy spending a night in a glass igloo under the northern lights or join in with the locals who love nothing more than skiing.
Don't forget to enjoy a new culinary experience and try everything Norway has to offer. With their range of traditional dishes and ingredients with local and organic food served in their restaurants and at food festivals (if you're lucky enough to stumble across one).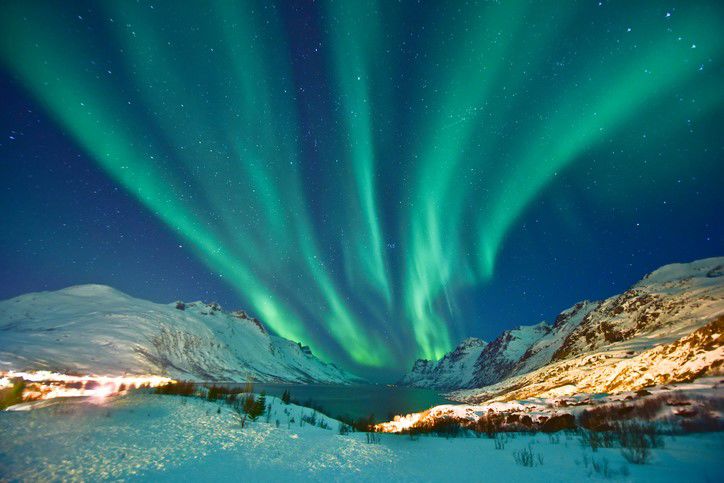 ---
Financing your holiday
If we've inspired you to start planning your next trip, we've put together some helpful information about our holiday finance.
---
How do holiday loans work?
Our simple online application takes the frustration out of funding your holiday. It takes moments to complete, gives you a decision in minutes and you could have the money in your account within 48 hours, make planning your next adventure easy and stress free.
---
How much can I borrow for my holiday?
With our travel loan, you can borrow from £1,000 up to £35,000 and repay it over 2 to 5 years.
---
How much will a holiday loan cost?
We offer some of the most competitive rates on the market starting from just 3.1%
---
What details do I need to apply?
If you're ready to apply for a loan for holiday finance, there's a few things you need before starting your online application.
You'll need:
Your employment details
Your annual income
Your bank details
Your address history from the last five years.
---
Get a holiday loan to finance your next adventure
If you've been dreaming for a beach vacation or an adventurous trip trekking through the mountains, our low-cost holiday loan can help you cover the cost so start packing your bags.
Our flexible financing options allow you to pay for your dream trip in monthly instalments over the course of up to five years, giving you more time to relax and enjoy creating those lifelong memories.
Borrow between £1,000 and £35,000 with competitive rates from as low as 3.1% APR...so what are you waiting for?