Beat the energy price hike and stay warm this winter
Written by
Thursday 14th October 2021

Households up and down the country are now facing even higher energy bills this winter due to the cost of natural gas being at an all time high - with customers on variable rate tariffs and prepayments meters set to be hit the hardest.
According to Ofgem, the average dual fuel customer paying via direct debit will see their annual bills rise to £1,277, which is an increase of £139 compared to what they paid previously. For customers who are on pre-payment meters, the cap has risen even higher in comparison, with their new annual bill set to be around £1,309 which in an increase of a staggering £153 for the year.
Here at Novuna Personal Finance, we've put together some of the best and easiest ways you get one step ahead of the price hike this winter.
---
Compare and switch your suppliers to get a better deal
Brand loyalty counts for nothing these days, with long term customers often being left with the worst deal. When it comes to switching suppliers, it pays to compare unit prices and offers to make sure you're not paying over the odds for your energy.
Using comparison sites such as Compare The Market and Go Compare are great starting points however not all aggregators offer you the same deal. Depending on the amount of commission they earn from suppliers, they don't always pass the savings on to the customer. We recommend that you check prices and make comparisons across a few different sites to find the lowest like for like deal.
Alternatively, Look After My Bills is a free service which takes care of comparing and switching your suppliers as soon as your deal ends, meaning you don't have to do anything. All you need to do is provide a small amount of information about your bills and they will do the rest. This is a great option if you're always on the go and have little time spare.
---
Use water efficiently
Hot water use contributes around £228 to the average annual combined energy bill, so increasing your water efficiency could bring about substantial savings.
The good news is unlike gas and electricity, water bills are set to decrease by 0.5% from April 2021 meaning you'll save £2/year on your annual bill. For some customers, it could be up to as much as a huge 8% decrease (Wessex Water).
To save even more cash, the average household could reduce their bill each year by dropping the washing machine temperature down to 30°C (or even 20°C for less soiled items), using a bowl when doing the washing up and only filling up the kettle with the amount of water required.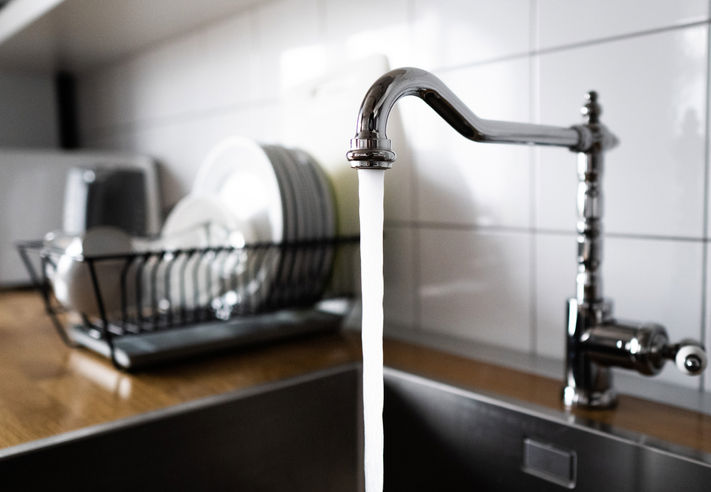 ---
Install a smart meter
Whatever the age of your boiler, installing a smart meter will allow you to track energy use across your home and set your heating and hot water to come on and off when you need them, heating just the areas of your home you want, at just the temperature you want.
More effective control can lead to big savings; turning down your room thermostat by just one degree could save around £75.
---
Turn off appliances
It's a small change of habit and will cost you nothing, but you could make significant savings on your energy bills by unplugging electronic devices overnight and making sure unnecessary lights are switched off.
A typical household could save up to £80 a year simply by turning off appliances left on standby.
---
Make home improvements
Making changes such as upgrading your insultation, installing double/triple glazing and adding solar panels can save you money and reduce your carbon footprint in the long run.
Even though some larger home improvements require an initial upfront investment, you may be able to take advantage of the Governments 'Green Homes Grant' scheme launched back in September 2020.
This scheme offers homeowners in England a helping hand in making their homes energy-efficient by providing vouchers worth up to £5,000. Full details can be found on the GOV website.
---
Thinking of making your home more energy efficient?
Our low-cost home improvement loan can give you the opportunity to turn your house into a green home. You can borrow between £1,000 and £35,000 with competitive rates from as low as 3.1% APR Representative.