Energy saving on a budget
Written by
Wednesday 27th April 2022

Last month, direct debits and pre-payment customers have seen an increase in their bills. This is due to new price caps coming into effect; for direct debits the increase is £693 per annum and for pre-payments it's £708 annually.
Finding an affordable way to take a bigger step towards more eco-friendly living is difficult, so here at Novuna Personal Finance we've put together our top tips to help you save money in the long term and make your home more energy efficient.
---
How to save energy without spending money
The simplest changes often have the greatest impact. You may be able to save as much as £191 off your power bill with a few simple changes.
Turn down the thermostat by 1 °C and save £105


Turn appliances off instead of leaving on standby and save £55


Switch off lights when you leave the room and save £20


Stop overfill the kettle when boiling water and save £11
Budget £0
---
Install radiator panels and draught proof your chimney
Reflective panels behind your radiators can save you £25 per year. They are inexpensive to install, and they redirect the heat back into the room so it lasts longer.
If you have an open chimney, draught-proofing your chimney when you're not using itcan save about £65 on your energy bill a year. A draught excluder, which costs roughly £20, is the cheapest way to keep the cold away.
Budget £50
---
Swap out old light bulbs for LEDs
Replacing incandescent and halogen lightbulbs with energy efficient LED alternatives throughout your home will cost around £90 and can save you around £55 a year.
As most LED bulbs have a lifespan of up to 50,000 hours, you won't have to splash out on LED replacement bulbs for up to 10 years after your original purchase making the initial investment worth it.
Budget £50 - £100
---
Insulate your loft
According to Energy saving trust, up to 25% of heat is lost through the roof in an uninsulated home. Most houses have some form of loft insulation but often it's just not enough.
Loft insulation can last for at least 40 years making it a worthwhile investment so topping up from 120mm to at least 270mm of insulation might cost around £465 and seem expensive but it could save you £25 a year on your bills making it a worthwhile investment.
Budget £100 - £500
---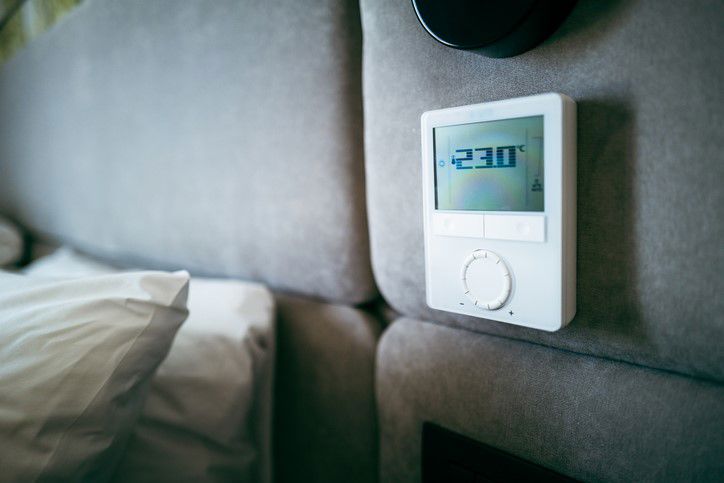 ---
Install a smart heating system
Installing a full set of smart heating controls can lead to some serious cost savings. These devices save time and money for those who have a larger home improvement budget.
While the full installation will cost roughly £600, you will save £130 per year in a typical semi-detached house which works out at a five-year return on investment.
Budget £500 - £1,000
---
Upgrade your boiler
It's a good idea to keep future energy efficiency in mind when making major home improvements, so planning to update your energy system will pay for itself in terms of efficiency and lower bills.
Replacement costs an old inefficient boiler varies, but a standard A-rated gas boiler with thermostatic radiator valves will normally cost around £4,000. The payoff is a cost saving of over £200*.
Budget £1,000+
---
Install solar panels
And finally, if you want to make a serious energy cost savings and reduce your carbon footprint, it's worth considering getting solar panels installed.
According to Energy Saving Trust, solar panels can cost around £6,500 to install with a protentional savings of around £475* a year. What's more, you'll cut your household carbon emissions by a whopping 750kg of CO2 a year.
Budget £1,000+
---
All these energy efficiency measures add up: so, whatever your budget – even if it's nothing at all – you can cut your energy bills by reducing how much energy you use around the home.
---
Ready to turn your house into an energy efficient home?
We provide home improvement loans for those looking to increase their homes energy efficiency.
You can now pay for your home improvements with flexible monthly payments over up to five years, which gives you more time to plan your projects.
Borrow between £1,000 and £35,000 with competitive rates from as low as 3.1% APR.
---
*All costs and savings are based on a typical semi-detached house on gas heating provided by Energy Saving Trust.