How to save money on fuel costs
Written by
Thursday 10th March 2022

Motorists up and down the country have seen petrol and diesel prices reach a record high after the price of crude oil soared following Russia's invasion of Ukraine.
The average price of petrol has reached 155.62p per litre with recent reports showing prices of over £2 per litre in London. Rising oil prices come in the midst of increasing gas and energy bill prices and peak inflation rates which has affected millions of UK households.
With many of us looking for ways to save money wherever we can, Novuna Personal Finance has put together our top 10 tips to help cut fuel costs and increase your driving efficiency in the long term.
---
Fill up at the supermarket
Filling up when you get your weekly shop will help cut your fuel costs as petrol or diesel at supermarkets is general a few pence cheaper than oil-company-owned petrol stations.
If you live in a rural location, fuel prices tend to be a bit higher than in large towns or cities so online petrol price checkers such as petrolprices.com can help find the cheapest place to fill up based on your location.
---
Avoid premium unleaded 
Unless you drive a high-performance car or a vehicle that specifically requires super unleaded fuel, there's usually no benefit to filling up your tank with it.
As the average cost of super unleaded can be up to 10-15p more per litre than normal unleaded, avoiding the premium pumps is going to save you some money.
---
Use cashback and loyalty schemes
Many petrol stations and supermarkets offer loyalty cards to encourage customers to continue filling up with them by offering points which can be redeemed for a discount later.
If you regularly fill up at the same station or after your food shop, signing up to a loyalty card could help you save money.
Alternatively, using a cashback credit card is also a great way to save £££'s next time you fill up.
---
Maintain your vehicle
Simple problems such as blocked air filters and faulty spark plugs can caused increased fuel consumption, costing you more money as well as potentially damaging your motor.
Keeping your car in good working condition with regular maintenance and servicing is not only important for the safety of yourself and other road users, but it can also save fuel and money in the long run.
---
Lighten the load
The heavier your car is, the more fuel will be used, so it stands to reason that you should aim to make your vehicle as light as possible.
Having a clear out can be a slight inconvenience, but you'll be surprised how much fuel you can save in the long run. Think about removing unnecessary items, such that roof rack or box when not in use or your child's pram when they're staying at home.
---
Reduce Drag
When we talk about drag, we're referring to the extra work your car needs do to cut through the air when there's extra wind resistance.
This can be caused by roof boxes, bike racks and even those little flags you can attach to your windows! Before you set off on your next journey, take the time to remove these unnecessary items before leaving.
---
Look after your tyres
It's important to ensure your tyres are inflated to the correct pressure as under or over inflated tyres can affect fuel economy.
Tyre pressures will vary depending on the load you are carrying, so if you have a full car and luggage then your tyres need to be inflated to the maximum recommended pressures.
Even having the correct type of tyre to match the current weather conditions can result in using fewer miles per gallon, making your fuel stretch even further.
---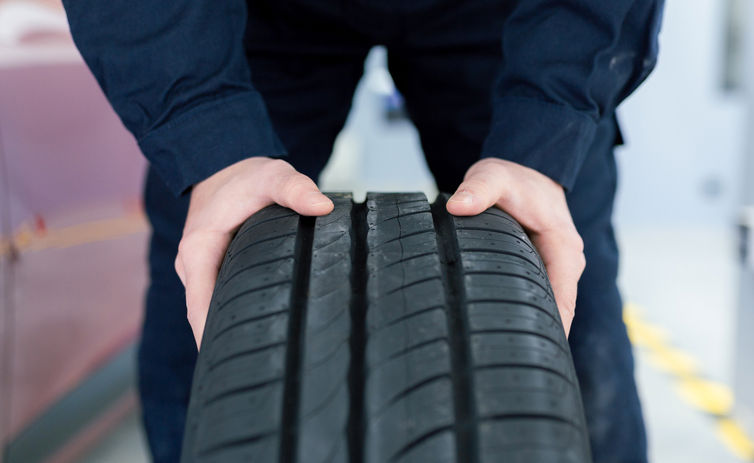 ---
Turn off your air con
Unless it's really hot or cold in the car, it's best to keep the air conditioning system turned off.
Using it prolonged periods puts strain on the engine resulting in more fuel being used, especially at lower speeds. The same applies to heated windscreens, demisters, and other bits of tech.
The general rule is to use fresh air via an open window at lower speeds and air con when driving at high speed.
---
Plan your journeys
Planning out longer journeys in advance helps to avoid getting stuck in traffic, reduce idling time because of roadworks or being caught up in the school run.
Using a sat-nav or apps like Google Maps is a great way to plan out your route ahead of time and reducing the chances of getting lost and driving further than necessary.
It's also good to make a note of where you can find the cheapest petrol stations along your route to prevent getting caught short and ending up having to pay more than necessary at a motorway service stations.
---
Go green
Even though buying an electric car may seem like a bit of an investment, their running costs are typically much lower than a conventionally fuelled vehicle.
According to LV, the average annual running costs of electric cars are 49%* or £1,306* cheaper than petrol and diesel cars meaning you can save money (and the environment) in the long run.
---
Get a car loan to finance your next fuel-efficient motor
If you fancy upgrading your current motor to a more fuel-efficient model, our car loans can help you cover the cost and get you in the driving seat faster.
Our flexible financing options allow you to pay in monthly instalments over the course of up to five years, giving you more time to hit the road and enjoy the drive.
Borrow between £1,000 and £35,000 with competitive rates from as low as 3.1% APR...so what are you waiting for?
*Statistics correct at time of publication
More articles we think you'll enjoy
{{article_summary}}