Unsecured and secured loans explained
Written by
Monday 14th February 2022

When it comes to choosing the right loan, it can sometimes feel overwhelming, especially with so many options available on the market so it's worth asking yourself a few important questions such as "How much do I need to borrow?" and "Can I comfortably afford the monthly repayments?"
But the most important question you need to consider is "Do I want a secured or unsecured loan?"
Here at Novuna Personal Finance, we've looked at the pros and cons of both to help you make the right decision.
---
What is a secured loan?
A secured loan requires you to pledge an asset against the amount you wish to borrow such as your house or car to provide a form of security to the lender. The value of your assets will be taken into consideration when deciding how much you can borrow and is also likely to affect the interest rate you are given. If you fail to make repayments, then the lender can potentially sell your assets to clear your outstanding balance.
---
What is an unsecured loan?
In comparison, unsecured loans, more commonly known as personal loans, don't require you to put up any form of collateral. Instead, lenders will assess your creditworthiness and paying capacity to determine how much you can borrow and at what rate of interest. If you default on your repayments, then this will be recorded on your credit file making it more expensive to or even impossible to borrow in the future.
---
How much can I borrow?
Normally you can borrow up to £35,000 over up to five years on an unsecured loan and up to £500,000 over as long as 25 years on a secured loan.
---
What are the pro and cons of an unsecured loan?
Pros:
Flexibility: You can borrow a specific amount of money over a set period at a fixed APR and monthly repayment cost so you can budget accordingly.


Less risk: Since you don't need to own a property to get an unsecured loan, they're less risky since you're not securing an asset against the money you borrow.


Smaller amounts: You can take out smaller amounts to suit your needs which prevents overborrowing, usually between £1,000 and £35,000 and repay it within one to five years.
Cons:
Higher rates: Interest charges on unsecured loans tend to be higher than those on secured loans, because they aren't backed by collateral.


Credit dependant: Lenders need to know that their money is going to get paid back in full and within the agreed period, therefore if you've got a less-than-perfect credit history you might struggle to qualify.


Impact your credit score: Although there's less risk with an unsecured loan, if you fall behind on repayments, this could affect your credit score, which means you may find it difficult to borrow again in the future.
---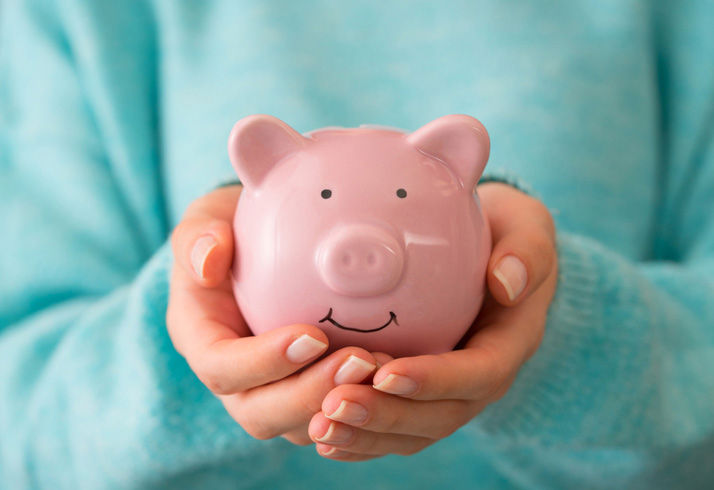 ---
What are the pro and cons of an secured loan?
Pros:
Borrow more: If you're a mortgage holder or property owner, a secured loan is a good way to borrow a large sum of money. Depending on where you go, you could get anything up to £500,000.


Available to more people: Secured loans are often the only option for people with a less-than-perfect credit history. As your property acts as security, they can be easier to qualify for.


Longer repayment periods: You can also arrange to repay the money you borrowed over a longer period, like 25 years which might reduce your monthly repayments.
Cons:
You could lose your home: If your circumstances change and you are unable to meet repayments you put your home at risk, so it is essential you don't fall behind with payments.


Variable interest rates: Most secure loans have a variable rate of interest, which means your monthly repayments will increase or decrease depending on the base rate set by the Bank of England.


Early repayments: Secured loans are also notoriously difficult to repay early or even make overpayments, often incurring a penalty charge.
---
What to consider?
The pros and cons of secured and unsecured loans are useful to consider when deciding which is best for you, but ultimately it is your personal circumstances which will have the biggest impact on your choice.
When choosing a loan, you need to be very clear on how much you want to borrow, and how quickly you can pay it off. Use a loan calculator to check the APR and total amount repayable. It's important to arrange a repayment period that's right for you.
Above all else, consider your income and plan ahead. Be realistic about what you can afford and what you're putting at risk.
---
Low cost personal loans from Novuna Personal Finance
Whether you're looking to buy a new car, sprucing up your home or just tidying up your finances, our low-cost personal loans can help. You can borrow between £1,000 and £35,000 with competitive rates from as low as 3.6% APR Representative.
More articles we think you'll enjoy
{{article_summary}}